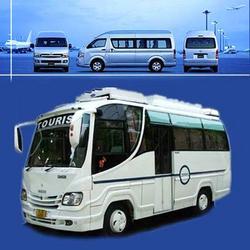 Come and explore India, one of the most admired destinations of the travel hub. Explore the exotic nature of India at your choice, pick from a wide range of deluxe, luxurious and economical hotels. Choose from a wide array of tourist and holiday destinations from Kapoor.Belonging to various prestigious organizations and associations, Kapoor Tours is well connected in the tourism industry all over the World.

Char Dham Travel
CharDham yatra " 2010 " is a holy yatra of four holy spots of Yamunotri Yatra, Gangotri Yatra, Kedarnath Yatra and Badrinathji . Chardham yatra is admired Yatra since the olden time when the Sadhus and Sants make their Yatra in their search for heavenly and rescue located at Garhwal Himalayas Uttaranchal. That's why its called Chardham Uttarakhand The Char Dham Yatra, Yamunotri, Gangotri, Kedarnath, Badrinath, package started from Haridwar & Rishikesh.

Chardhamtravel.com also provides Badrinath Yatra, Kedarnath yatra, do dham yatra package, Chardham Travel Packages for 2010, char dham pilgrimage travel packages, Haridwar & Rishikesh Travel Packages. You can also Plan your tour to Char Dhams 2010 - Yamunotri, Gangotri, Kedarnath, Badrinath. Here a pilgrim can get complete travel guide information on Chardham Yatra.
Badrinath

Badrinath one of the most celebrated Chardham pilgrim spots in the country. Badrinath is situated in the lap of Nar and Narayan Parvat at an altitude of 3,133 meters above the sea level. The chardham yatra Believed to be the abode of Lord Vishnu, the shrine is located amidst the lush green valley at the bank Alaknanda River. read more

Kedarnath

The Kedarnath Shrine lying against the backdrop of the majestic Kedarnath range, at an altitude of 3,581 m, Kedarnath shrine is one of the twelve jyotirlingas of Lord Shiva. The sacred spot paints a beautiful picture with an imposing temple, covered with lofty snow. To mke your dodham visit pilgrims often choose Kedarnath and Badrinath or Gangotri and Yamunotri read more




Gangotri

In the picturesque hinterlands of the Himalayas lies the most sacred spot, where Ganga the stream of life, touched earth for the first time. Gangotri is the origin of the sacred river Ganges. It is a perfect juxtaposition of thrill, adventure and devotion. The Chardham visit of Gangotri gives a refreshing in mind and soul. read more

Yamunotri

One of the Chardhams according to Hindu mythology, Yamunotri is the source of the sacred river Yamuna. Famous for its thermal springs and glaciers, it is an important step over on the itinerary of the Hindu pilgrimage. Make your chardhma visit a remember able one through chardhamtravel