fonte lactis ubertim manante:

atque aundante opis egentissimum et illoa dhuc uno alimento vitam ucentemon sortem non pati. sed blande tole ran tur haec, non quia .

read more>>
fonte lactis ubertim manante:

atque aundante opis egentissimum et illoa dhuc uno alimento vitam ucentemon sortem non pati. sed blande tole ran tur haec, non quia .

read more>>
fonte lactis ubertim manante:

atque aundante opis egentissimum et illoa dhuc uno alimento vitam ucentemon sortem non pati. sed blande tole ran tur haec, non quia .

read more>>

India Tours - Tours to Chhattisgarh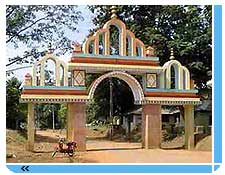 Chhattisgarh, the 26th state of the Indian Union, is located in the heart of India. The newly formed Indian state of Chhattisgarh is endowed with a unique and rich cultural heritage and the region is full of lush green virgin forests, scenic hills and plateaus intersected by meandering rivers, ancient caves and temples and the last but not least for its rich tribal population. With so much of varieties and choices, Tours to Chhattisgarh promise to be a unique and fascinating experience for its visitors. With an area of approximately 1,35,133 km, Chhattisgarh is also one of the few landlocked states of India. Also the birthplace of several empires and kingdoms of India with the Mauryas being the most prominent, Chhattisgarh has a very rich historical and cultural heritage and its history, archaeology, art and culture and tribal life are worth discovering on your Tours to Chhattisgarh.

Chhattisgarh offers an exciting range of attractions to its visitors. Be it amazing ancient Monuments, Palaces, exquisitely carved Temples, Buddhist Sites, ancient Caves, rock Paintings, rare and endangered Wildlife, lush green Jungles, exotic Waterfalls, enchanting hill Plateaus or unique Tribal Villages, Chhattisgarh has it all, promising an exciting and rewarding holiday experience for you. With about 44% of its area under forests, Chhattisgarh is one of the richest bio-diversity regions in the country and the state has a great potential for the development of eco-tourism in the region. With active involvements of tourism departments of the state, Chhattisgarh has been one of the fast emerging eco-tourism destinations of India. Visit and discover the enchantingly beautiful natural landscapes, tribal life of the famous Bastar region, amazing temples, and much more of the still virgin and unexplored Chhattisgarh, on your tours to Chhattisgarh with Tourism of Chhattisgarh. Chhattisgarh also offers exciting shopping experiences to its visitors. The craft items of Chhattisgarh like the traditional bell metal castings popularly know as Dokra has become famous all over the world. Though, still an emerging tourist destination of India, Chhattisgarh promises to offer you a travel destination with a difference.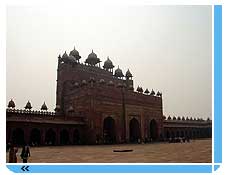 Tours to Raipur
Raipur, the capital city of the newly formed Indian state of Chhattisgarh, is one of the most important cities and industrial and trading centers of Central India. Located on the banks of Mahanadi River, Raipur is surrounded by Bilaspur in the north and by the famous Bastar tribal region in the south. As far as tourism is concerned, Raipur is known for its historical and archeological importance. The city of Raipur was founded in the 9th century AD and played an important role in the regional politics, trade and commerce, under different kingdoms. The importance of Raipur as a tourist destination lies in the fact that it's considered the gateway to unique and beautiful Bastar region of Chhattisgarh. Explore the unique and beautiful culture and scenic beauty of Chhattisgarh on your tours to Raipur.

The major attractions worth visiting on your Raipur tour include the 19th century Mahant Ghasidas Memorial Museum, Hatkeswar Mahadev Temple, Mahamaya Temple, Mahakoshal Art Gallery, Dudhadhari Monastery and the 15th century Budhapara Lake. Established in 1875 by Raja Mahant Ghasidas of Rajnandgaon, the Museum has two floors with five galleries and a library having a good collection of records of the major events of town's history. Some interesting objects related to nature like mammals, snakes, and birds are also been kept in the museum.
How to Reach
Raipur is the capital city of Chhattisgarh, so well connected by air, rail and roads with the major cities of the central India and metros of India. The National Highway (NH) No. 6 passes through the city and NH No.43 links it with Vijaya Nagram in Andhra Pradesh.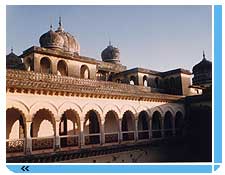 Tours to Raigarh
Situated on the eastern border of Chhattisgarh, Raigarh is famous for its lush green forests, waterfall, parks and temples. Raigarh is also well known for Dhokra Casting - an art of producing metalware by the process of hot wax casting and its silk products including the Tassar Silk and Mulberry Silk. Visit and explore this enchanting district of Chhattisgarh on Tours to Raigarh.

The major tourist attractions of Raigarh district of Chhattisgarh include the Ram Jharna - a natural water source and a fascinating picnic spot and the Gomarda Forest Reserve , which is home to many rare and endangered wild animals including tigers. Raigarh also has some beautiful parks such as Kamla Nehru Park and Indira Vihar Park. Among temples the Gaurishankar Mandir , Banjari Mandir and Chandrahasini Temple are the most prominent.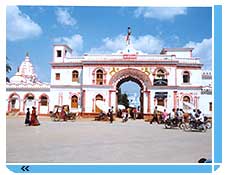 Tours to Dantewada
Dantewada is one of the most beautiful and picturesque districts of Chhattisgarh, located in the famous and enchanting Bastar region. Also one of the famous ancient towns of India, Dantewada had been the capital city of a glorious Kingdom in its golden past. It was known as Tarlapal and Dantawali in pre-historical days, mention of which can be found on the stone carvings found in the district.

Dantewada is blessed with exceptionally beautiful natural landscapes comprising of scenic hills and valleys, lush green sal and teak forests and young and lively rivers. Indravati, Godavari, Shabhari, Shankhini and Dankiny rivers flow all through the length and breathe of Dantewada. All these rivers with many enchanting waterfalls provide a unique charm to Dantewada, making it one of the loveliest destinations in Chhattisgarh. Apart from its scenic beauty, Dantewada also has a number of beautiful temples and important historical sites, worth visiting on your tours to Chhattisgarh.

The major tourist attractions of Dantewada include the famous Danteshwari Temple , Bhairon Baba Temple, the historic sites of Barsoor and Bhadrakali , Bailadila Iron ore Project Township and hilltop habitations of Aakash Nagar and Kailash Nagar. The annual Dusshera Festival celebrated by all the major tribes of the region at the Danteshwari Temple attract thousands of visitors every year.