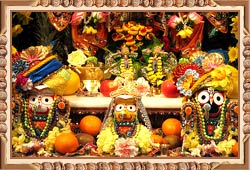 Puri, known as the dwelling place of Lord Jagannath, is one of the most visited tourist destinations of India. It is situated on the eastern side of Orissa and lies about 60 km away from the capital city of Bhubaneswar. The major attractions of the city comprise of its marvelous temples and gorgeous beaches. There are four sacred Hindu Dhams in India and Puri is one of them. The city is also known as 'Jagannath Puri', 'Martya Vaikuntha' or 'Sri Purusottama Dham'.

Puri holds great religious significance for people and devotees come here from different parts of India to offer their prayers. Despite the fact that the city is also famous for its magnificent beaches, it is the religious factor that draws people here. However, the single most popular attraction of Puri tourism is the Lord Jagannath Temple, dedicated to Lord Krishna. As you travel to the city, you will find its numerous temples, maths and ashrams standing tall to give you a warm welcome.

Along with the twin cities of Bhubaneswar and Konark, Puri forms the Golden Triangle of East India. While staying in Puri, don't miss the chance of enjoying the dazzling view of its white sandy beaches. Of all the beaches here, the most visited is Puri beach, which presents a magnificent sight and holds religious significance also. It is a very boisterous place with a extensive stretch that enables visitors to go on long walks. In case you are feeling too weary, you can also laze around and let your mind as well as body relax.
Puri Shopping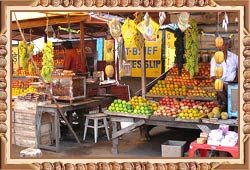 When it comes to Puri, there is no dearth of shopping places. In every nook and corner of the city, you can find shopkeepers selling unique handcraft items. Infact, there is an array of shopping items that you can buy to gieve as souvenirs to friends and relatives. As far as the question of 'what to buy' in Puri is concerned, the beach city is very famous for distinctive kinds of shells. You'll be amazed to see the fabulous handicraft decorative items that make an extensive use of the colorful seashells.
Some of the things on which seashells have been efficiently sailing consist of the beautiful lampshades, mirrors and ashtrays etc. There are a large number of shopping places in Puri, ranging from Government run Utralika to private outlets. For small items, you can also check out the roadside vends, where you can get a wide range of reasonable items. Make sure to bargain a little before paying the amount.
For traditional fabrics, you can visit various outlets that specialize in textiles. If you want to buy a sari, then you must take a look at the Passapali, Bomkai and Ikat saris. For people who appreciate artwork, there are lots of options on what to shop for. For instance you can buy Patta paintings, the paintings drawn on the palm leaf. These paintings are apt for adorning your living room and bedroom. Other best buys include stone crafts and silverware.